---
Case manufacturer, box manufacturer and wholesale
Rongyu Packing is a manufacturer and wholesaler for high quality cases and boxes. Our products include customized glasses cases, watch boxes, display boxes, jewelry boxes and cosmetic boxes. With decades of experience in OEM, we produce cases for some of the worlds most prestigious brands.
---
Case manufacturer and wholesale since 1993
Founded in 1993, Dongguan City RongYu Packing Co., Ltd (formerly known as ZhenXing packing fatory) is specialized in manufacturing packing cases such as spectacles cases, jewelry boxes, cosmetic cases, gift boxes and much more. Our products are recognized for top-quality, novelty and reasonable prices, loved by customers all over the world.
More about us
---
Our manufacturing services
As an experienced case manufacturer and box manufacturer, we support our clients along the whole production process - from selecting & designing the perfect case to delivering it safely to our customer locations across the world.
Case Selection Process and Sample Case Delivery
Our experienced team helps to identify the right case type. Together, we evaluate the required size, shape & material of the case. To make the decision easier, we can supply a range of initial shape samples to our customers.
Case Material Customization Process
Based on the selected case type, we discuss & select the right outer material, printing technique and logo placement with our clients. Besides others, outer materials include textile, plastic, PU leather and EVA materials.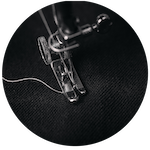 Test Case Production and Adjustments
Once our client has agreed on a final design, we'll produce a test sample and send it to our clients for feedback & approval. By this, we assure to have a satisfying product before starting the mass production.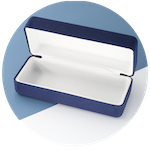 Case Mass Production and Delivery
As soon as we have received a production go, we're able to start producing several thousand of cases per day. Our services also include the logistics handling to our customers globally.
---
Contact Us
Get in touch with our English speaking sales team.
We're looking forward to discuss your project and help you bring your idea to life.


Contact Us
---
Our case manufacturing knowledge
  Although spectacle cases are available in hundreds of different colors, shapes and sizes, sometimes the best choice for production is using a black case. Today, spectacle cases in black are among the...
For many glasses manufacturers, one of the toughest decisions to make is to choose between the hundreds of different spectacle cases being offered by manufacturers today. While other factors such as choosing...
So, you need to manufacture glasses cases and are looking for a reliable partner. The question is: Where to produce the cases with reliable quality, reasonable price and a team,...